Flexible workplace with state-of-the-art office equipment
_
The Flexdesk is a flexible workstation with height-adjustable desk (160 x 80 cm) with direct power supply (USB 2.0 port, USB-C port, 2 network ports as well as 2 power accesses) on the desk. This is accompanied by an ergonomic, state-of-the-art office swivel chair, where even sitting for long periods of more than 8 hours a day is not a problem at all.
Flexdesks are distributed throughout our OpenSpace. In addition, each workstation has dimmable desk lighting that automatically adjusts to the brightness in the room.
What is the difference between a Flexdesk and a Fixdesk? 
Quite simply: The Fixdesk is a workstation that is permanently assigned to you. With the Flexdesk, we guarantee you a workstation, but not always in the same place.
Term of notice 30 days to the end of the quarter / minimum term 1 month
Prices plus 19% VAT.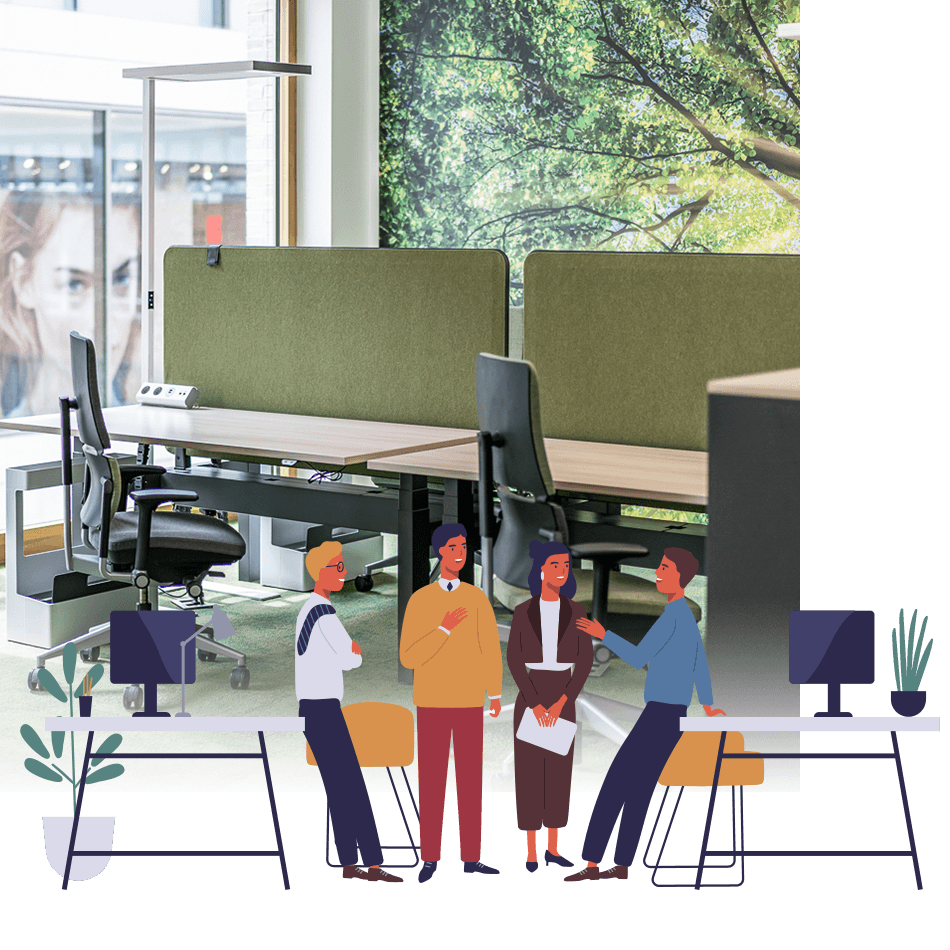 Workplace for a slim dime
_
You need a desk for your work, but not every day? You don't want to make the investment for your own office, but you need a workplace? Then Flexdesk is just the right thing for you, because we guarantee you a flexible workplace whenever you need it – and for a small penny.
Our Flexdesk is especially suitable for startups or students, or people who simply don't spend every day in our space.
Yes, we know how important high-quality and modern equipment is at the workplace. Height-adjustable desks, ergonomic office swivel chairs, high-speed Internet via cable or Wi-Fi – no problem, because you get exactly this equipment at every workplace.
Plus a great coffee machine where you can draw coffee free of charge. Yes, even mixed coffee drinks like latte macchiato, cappuccino or cocoa are available in our machine.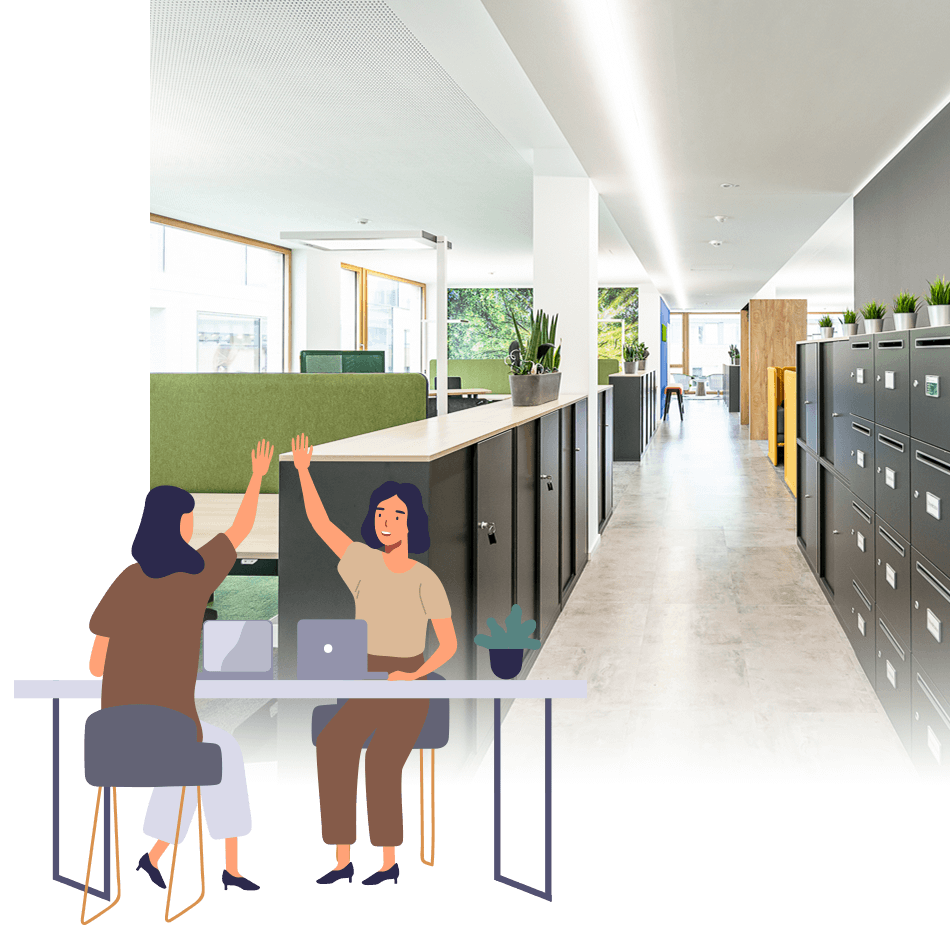 The advantages of the Fixdesk at a glance
_
Our services are just as convincing at first glance as they are on closer inspection:

You are not just renting a simple workspace. No, our package includes other benefits that await you as a Flexdesk user in our CoWorkingspace.

Here you will find an overview of all the services that are included in the Flexdesk rental:
A glimpse into our OpenSpace
_
To give you an idea of our OpenSpace, the area where the flexdesks are placed, here is a selection of impressions:
But no matter how impressive the photos might be, it's worth stopping by in person sometime!
Häufig gestellte Fragen zu unseren Flexdesk-Arbeitsplätzen
_
When can I use the space
_
As soon as you have booked a space with us and are in the space for the first day, you will receive a so-called dongle from our CoWorking manager. The dongle is a small plastic chip with which you can enter the space 24 hours a day, 7 days a week, 365 days a year and use your fixed desk. No arrangement with us is necessary here. 24 Stunden, 7 Tage die Woche an 365 Tagen im Jahr die Fläche betreten und einen Flexdesk (freien Arbeitsplatz der nicht durch einen Fixdesk-Nutzer belegt ist) nutzen kannst. Hier ist keine Absprache mit uns erforderlich.
Must the place always be tidy
_
If you have booked a Flexdesk, the workstation must be completely emptied each evening before you leave the space. This is the difference to the Fixdesk, which is permanently assigned and can be set up as the tenant wishes.
Is the use of the meeting rooms included in the booking
_
Nein. In der Flexdesk-Anmietung sind die Besprechungsräume nicht im Preis enthalten. "DatKabuff" oder den "RoundTable" oder auch den Kreativraum musst Du dann über das Portal buchen. Natürlich stehen Dir aber auch im Flexdesk die 3 Rückzugsräume "Waldraum", "Bergeraum" und "Strandraum" kostenfrei zur Verfügung.
Can I have mail sent to the CoWorkingspace
_
Since we take the DSGVO and thus data protection very seriously, our printer is configured so that only after you have held the dongle to the reader field on the printer, your print job can be triggered by you. Thus, we can guarantee that no one sees your printouts or they are unintentionally at the printer. Very simple!
Can I have mail sent to the CoWorkingspace
_
Yes, this is possible. For an additional charge of 40,- EUR per month you can book the postal address via our portal. Then you will receive a mail locker from us in which your mail will be sorted daily by our CoWorking manager. If you expect a delivery from Amazon or something like that, please clarify this with us beforehand, because nothing is more annoying than when the package goes back, because nobody knows your new postal address.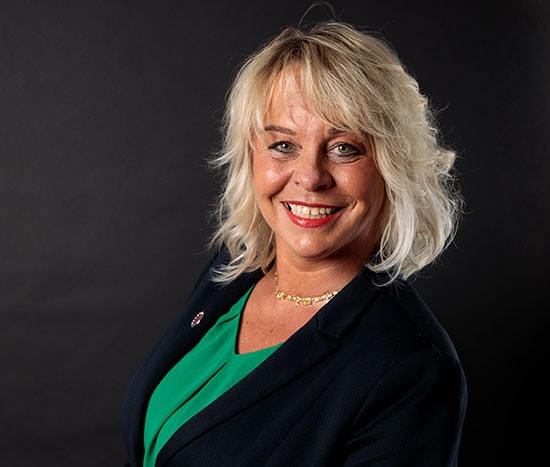 The ETAGE3 team is looking forward to getting to know you.
Would you like to rent our meeting room?
Then I am at your disposal.
Perhaps you simply have a question about our rooms, then don't hesitate to get in touch with me.
I look forward to hearing from you.