Open space for meetings, discussions for up to 40 people
_
The Meeteinander area, also called "Prunkkamer" at ETAGE3, is an open area in our co-working space where you can hold meetings.
Whether a kick-off meeting with colleagues, a presentation or a creative exchange among business partners: Our Meeteinander area offers you the perfect setting for an upscale business event.
Verlängerung auf Anfrage möglich.
Prices plus 19% VAT.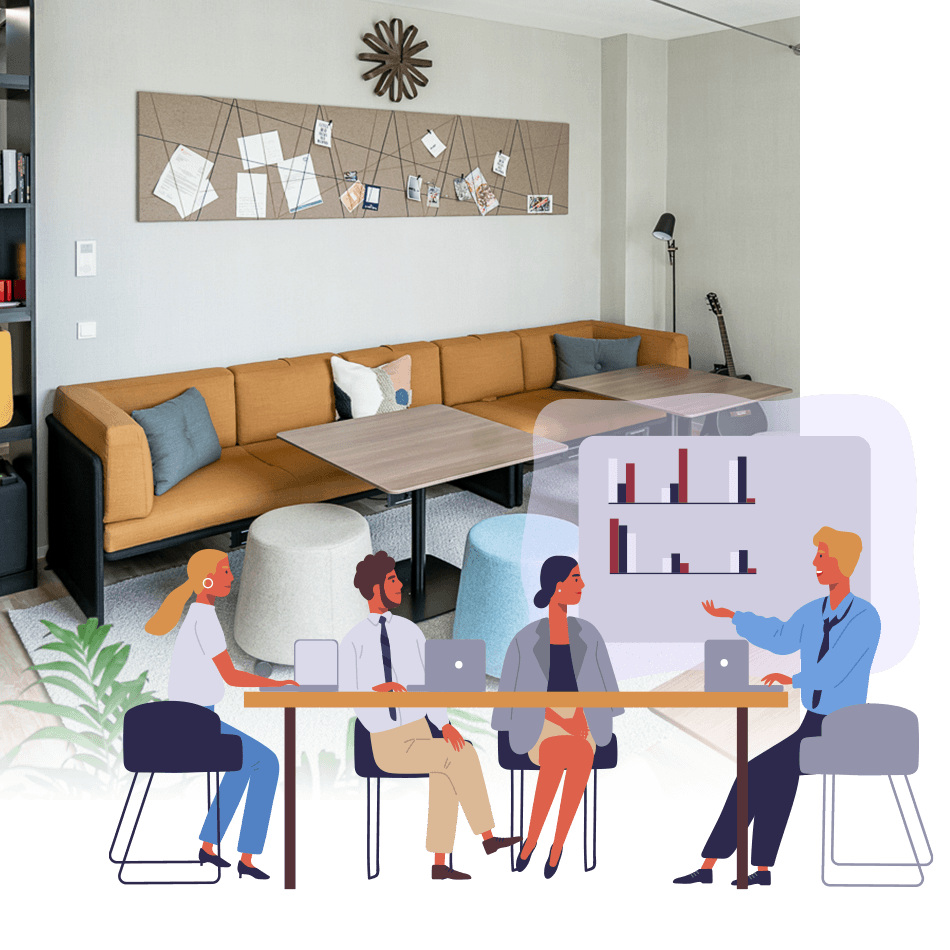 Casual atmosphere on a large scale
_
Are you looking for a space that can accommodate up to 40 people in a relaxed atmosphere?
Then this room is perfect for your needs. Our rooms havestate-of-the-art furnishingsthat allow for flexible positioning of tables and seating. At the same time, you have the latest presentation technologyat your disposal, which leaves nothing to be desired.
Experience a meeting differently
_
Whether it's a pitch or brainstorming in a small group – our meeting rooms are ready.
With practical, state-of-the-art equipment, our meeting rooms are ready for anything. Whether it's a 1-hour meeting or a full day session, our meeting room has everything you need for your meeting.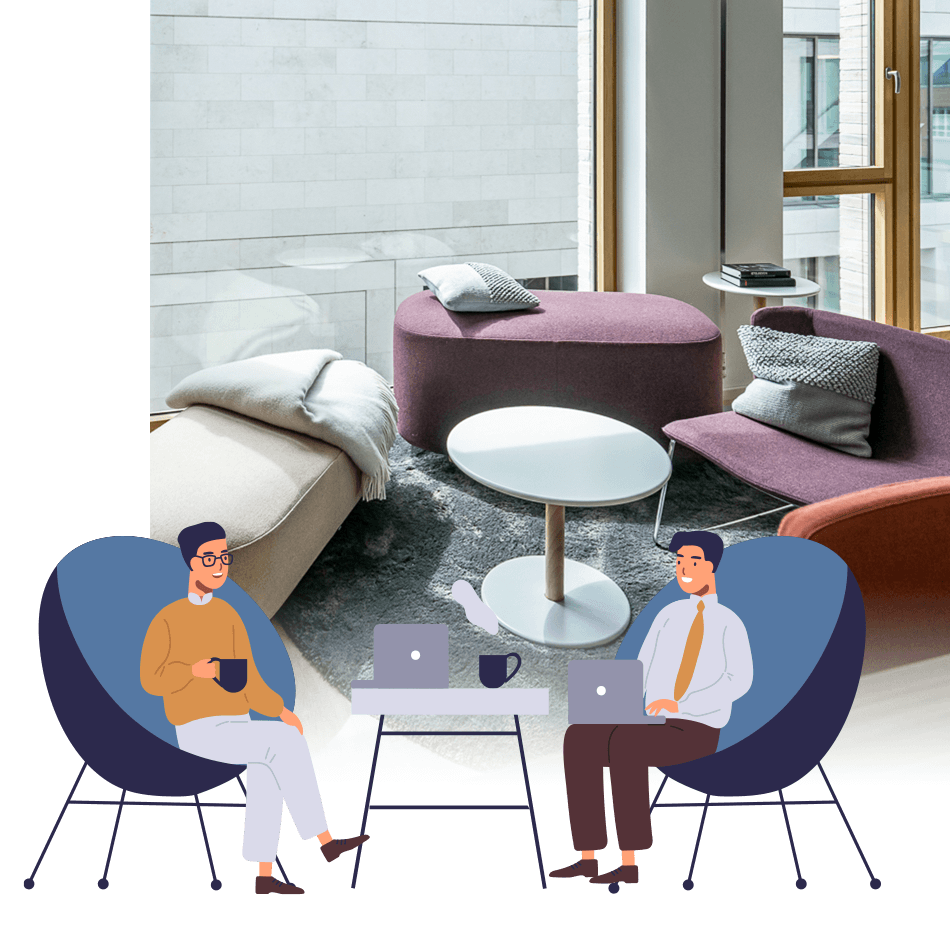 The advantages
at a glance
_
Our services are just as convincing at first glance as they are on closer inspection:

You rent far more than just a simple meeting room, with us you rent a place for creative ideas and undisturbed exchange.
This is how it looks, the Meeteinander area
_
Of course, we would like to give you another insight into the "Prunkkamer".
The motto here is: "There's no such thing as can't".
But no matter what the room looks like in the photos, it's worth visiting in person!
Frequently asked questions about our meeting rooms
_
Can I book catering for the meeting room?
_
Of course, we also offer you the possibility to book catering (for 5 persons or more) through our professional partner while using the meeting rooms.

Hierbei können wir Dir jeweils 4 Gerichte zum Preis von jeweils  zzgl. einer Lieferpauschale von anbieten.

Alternativ besteht die Möglichkeit, über uns belegte Brötchenhälften zu ordern. Hier liegt der Preis bei pro Hälfte zzgl. einer Lieferpauschale von .
Are the drinks included, or which packages can I book in addition?
_
We can offer you 2 beverage packages, between which you are welcome to choose:

Basic" beverage package - includes water, tea, coffee

pro Person / ganzer Tag
pro Person / halber Tag

Premium" beverage package - includes water, tea, coffee specialties, cola, Fanta, apple spritzer

pro Person / ganzer Tag
pro Person / halber Tag
Can we just rent a meeting room and bring food ourselves
_
You are welcome to bring or organize your own food. In addition, our co-working space is so conveniently located that various restaurants and food providers are within a 2-5 minute walk.
Is it possible to book a meeting room at short notice
_
We would like to provide our meeting rooms and additional services as flexible as possible. Therefore, it is possible to rent our rooms even on short notice. However, please note that we have a certain lead time for additional services such as catering or drinks.
How long is a meeting room available to me
_
Basically, you can rent our rooms by the hour, half-day or day, as well as for events lasting several days.
How are the bookable rooms equipped
_
In our bookable rooms, we can offer you individual seating with tables. The technical equipment of the rooms usually consists of a digital whiteboard incl. presentation function and access to high-speed WLAN. In addition, our rooms are also available with non-technical aids such as flip charts or pin boards.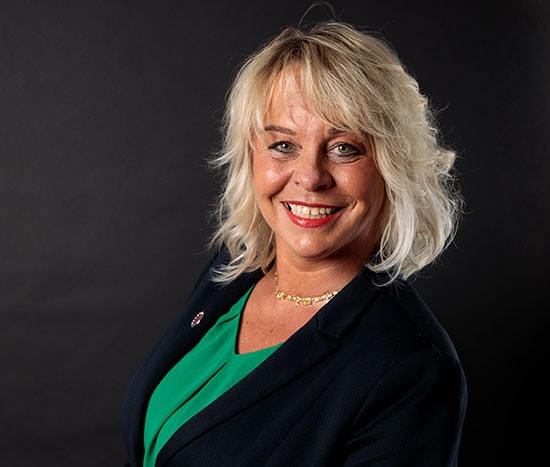 The ETAGE3 team is looking forward to getting to know you.
Would you like to rent our meeting room?
Then I am at your disposal.
Perhaps you simply have a question about our rooms, then don't hesitate to get in touch with me.
I look forward to hearing from you.